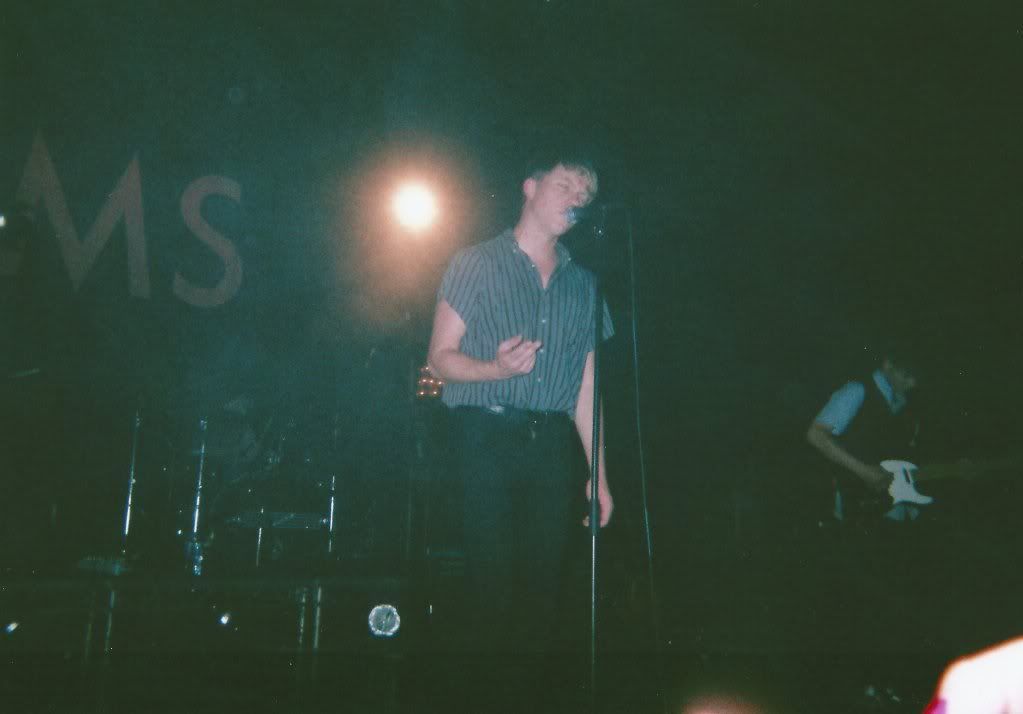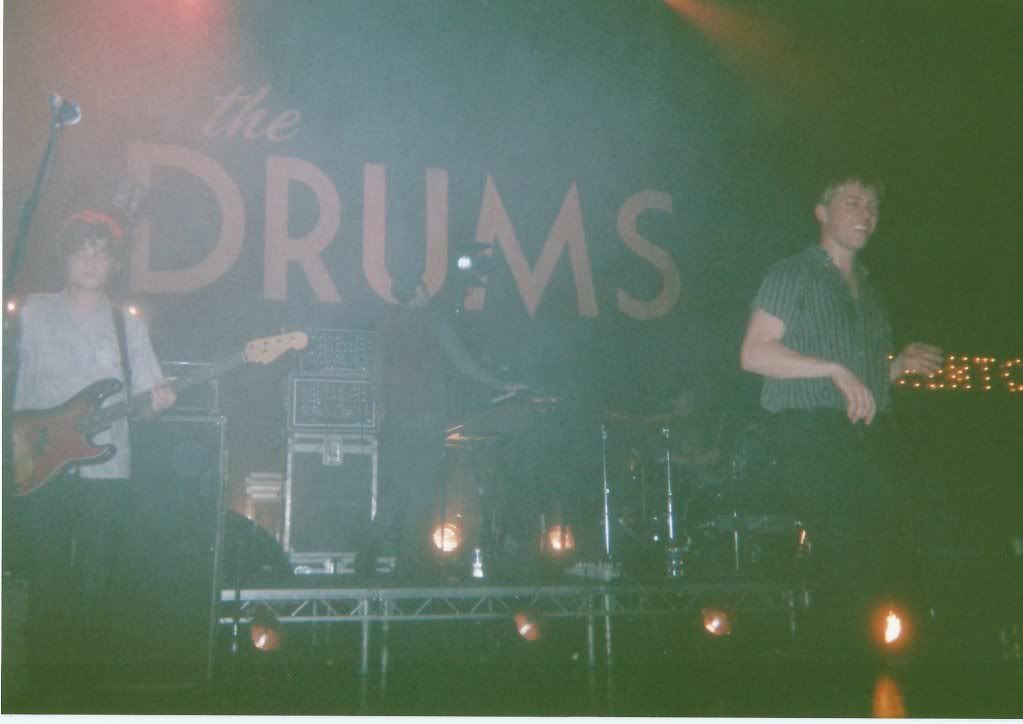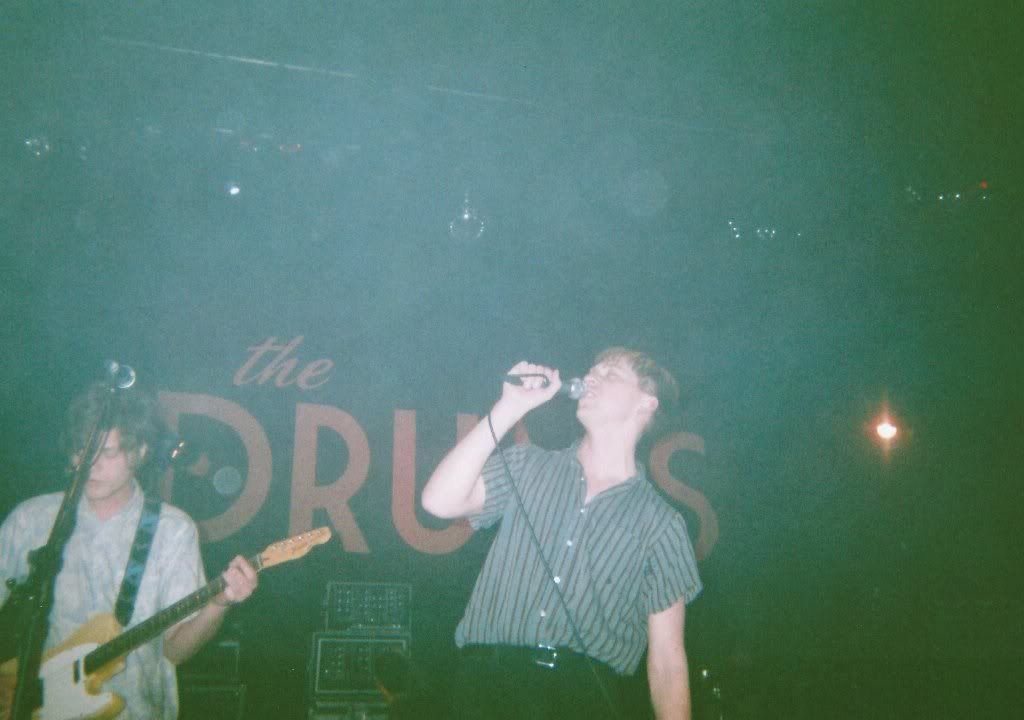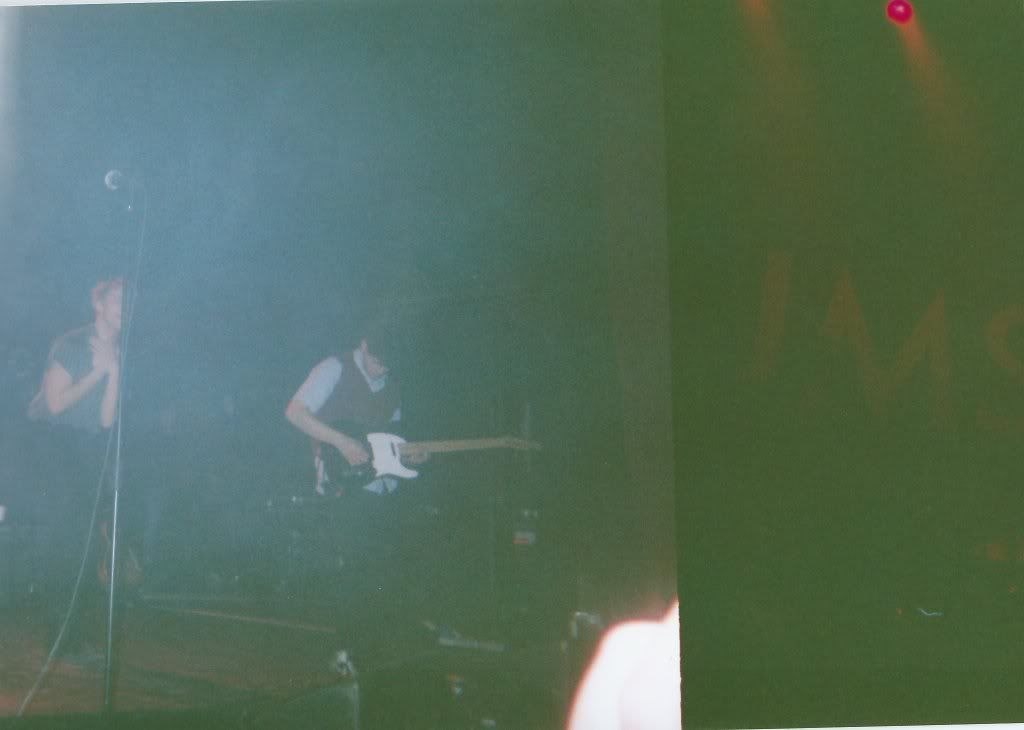 On 9th December 2011, Melissa and I went to see The Drums at Shepherds Bush Empire. We got there about 2 hours before the doors opened to ensure that we could get as close to the front as possible. After freezing for what seemed like centuries, the doors finally opened and we walked very quickly to the front of the stage, right up against the barriers. It was perfect. We were just a couple of metres away from where Johnny Pierce would be and we were getting more and more excited as the night went on. The first support act was The History of Apple Pie, who were really good and the singer is asian too...
yeahhhh go Asians.
Lolz. And then the second support act were Cloud Control, a band from Australia. At first, I didn't really know who they were but when they sang a few of their songs, I instantly recognised
Gold Canary
and
There's Nothing in the Water We Can't Fight
. They were so good live and the front man was awesome. And then finally, it was time for The Drums. The lights dimmed and Jacob and Connor (ahh, Connor.) walked on stage. Jacob went to his cool little synth station near the back of the stage and Connor was on the other side. Then Johnny finally came on the the crowd did go crazy, me included. I was kinda gutted that Jacob and Connor were so far away as I love them, but Johnny was so unbelievably close so in a way, that made up for it I suppose. They were amazing live, a few favourites were
Best Friend
,
Down By The Water
and
Book of Revelation
but to be honest, I loved them all. Tickets were only about £16 and were so worth it, if they were doing a gig anywhere near you guys, then I really recommend that you see them. I love their style too, the awkward ankle swingers, perfectly worn in shirts and Connor's amazing head of hair. I just wanna go and see them all over again now, anyone wanna buy me a ticket? :D
I hope you all had an awesome Christmas, this is a scheduled post as I'll probably be in bed right now recovering from a crazy night of partying. LOL jk, my cousins and I will probably have stayed up all night playing Just Dance and Rock Band, and eating too much chocolate. So much fun.
xxx